Feet are among the most complex structures in the human body built of many bones, ligaments, muscles, joints and tendons that form the platform for our ability to stand erect and move. With such an elaborate system of essential parts that foot can endure a tremendous daily pounding but is also susceptible to many different ailments and injuries, some of which may require foot surgery Shady Hills to treat. Our surgeon Dr. Donald J. Adamov, DPM is experienced in the diagnosis and treatment of disorders of the lower extremities to correct deformities, cure arthritic joints and heal broken bones, sprained ligaments and foot tumors when surgery becomes necessary. 
There are many foot conditions that are due to either overuse or injury that may require foot surgery Shady Hills whenever they reach a level of severity that more conservative therapies don't work. Bunions, which are boney lumps on the side of the foot can be treated with surgery if they do not respond to conservative treatments. For some types of bunions this involves straightening your big toe and metatarsals, a process called an osteotomy. Another common condition is called a hammertoe, where the toes become permanently bent in a claw shape. Depending on the type of hammertoe our doctor can perform an arthroplasty removing the deformed joint between the toe bones making the toe more flexible, or an arthrodesis, which involves fusing the toe bones together to stabilize the toe.

Foot surgery in Shady Hills can be used to alleviate the pain and disability that accompanies other chronic foot conditions such as arthritis of the ankle. Ankle fusion is when the damaged ankle joint is removed and the talus bone and tibia are joined together to form a pain-free but somewhat stiff ankle.  Ankle replacement involves removing the ends of the talus and tibia and replacing them with manmade parts. There are many other types of foot surgeries that our doctor can employ depending on your condition to help you walk pain-free, so call our office for an appointment.

By Adamov Podiatry
April 10, 2019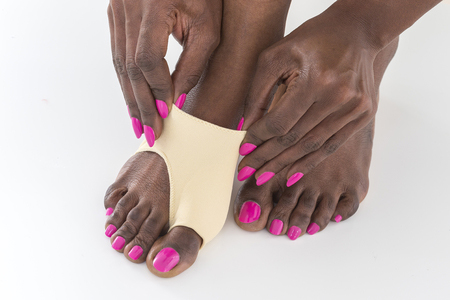 Blog Posts
Follow Us
Patient Portal