One of the various effects that diabetes can have on your health is causing your feet to become deformed. It's something that can be headed off, but to do so requires both your vigilance in checking your feet frequently, as well as your commitment to coming in for an annual examination here at the podiatry practice of Donald J. Adamov, DPM.
Both type 1 and type 2 diabetes are dangerous diseases, and it is alarming to note that diagnoses of them are on the rise. This creates a host of potential habits, most of them related to the unsafe elevation of your blood sugar caused by diabetes. Vascular issues and circulatory problems are known complications, and that can make it difficult for your extremities, particularly your feet, to get the blood flow they need to remain healthy. You become more prone to nerve damage, foot ulcerations, and in the worst case scenario, damage can lead to the loss of your foot entirely. Your Spring Hill foot deformities are another example of a diabetes consequence, but can be stopped by fitting you with special therapeutic shoes that assist in keeping your feet in their normal shape. This is just one of the many services that are provided here at our podiatry office under the heading of diabetic foot care. If your Spring Hill foot deformities are not prevented, the solution may be foot surgery to correct them. If so, you can count on expert, experienced care from us. But our highest goal is to keep that from being necessary at all.
Your Spring Hill foot deformities are a serious matter, and one that we are proud to handle for you. We urge you to contact our office at your earliest convenience to schedule an appointment. Come in for an examination and let our podiatrist determine the best way to help.
By Adamov Podiatry
February 28, 2019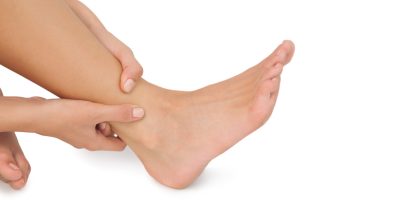 Blog Posts
Follow Us
Patient Portal